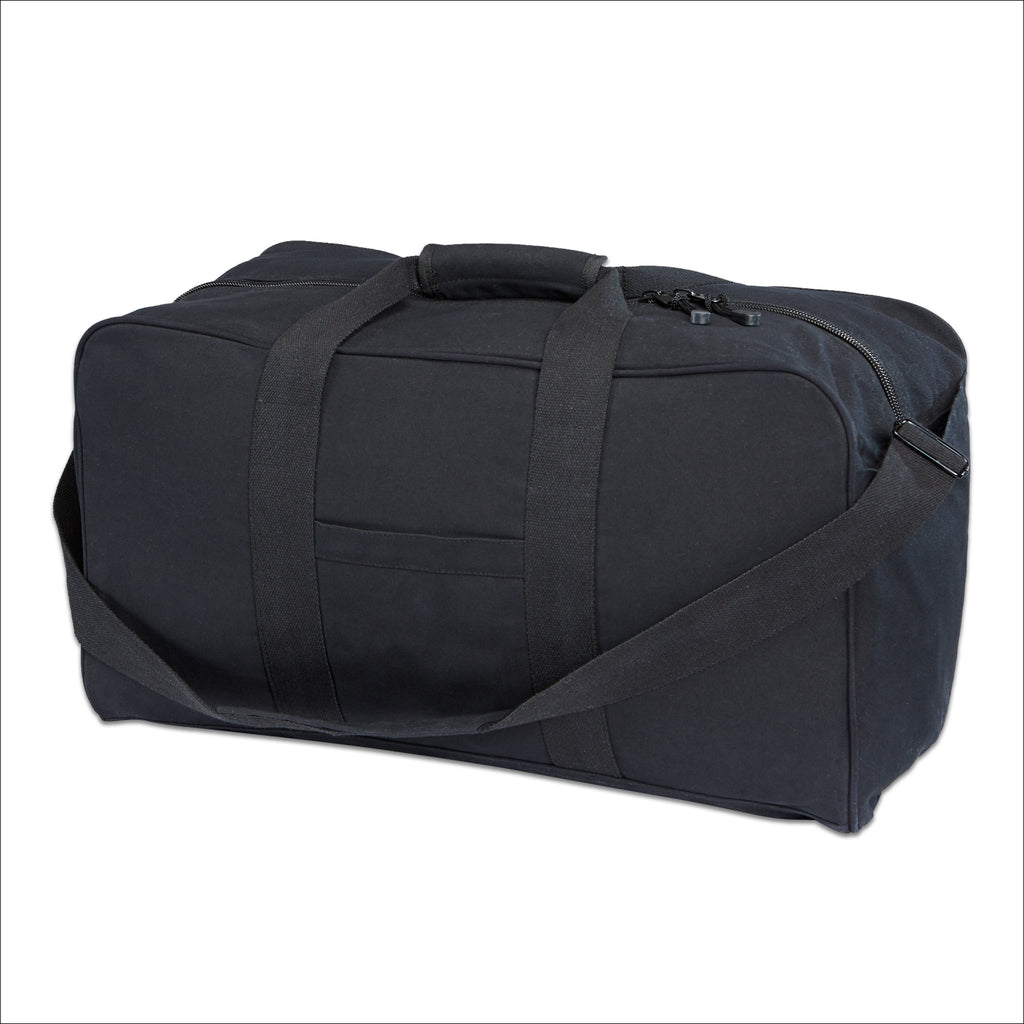 GEAR BAG
Our Gear Bag is designed to organize ballistic vests and carriers, helmet, goggles, gas mask, radio, knee and elbow ads, gloves, and other roll-out essentials in one easily transportable carrier.  Due to its rugged and oversized design featuring easy access through the top, it excels at storing and organizing a variety of large and bulky shooting, hunting, and outdoor equipment in one readily-identifiable tote. 
Lifetime warranty
Durable, canvas
Four flat pockets:
Soft loop area for patches
Double zipper offers locking feature
Wrap-around handle for hand carry
Detachable shoulder strap
Size: 
24"l x 12"h x 12"d
Weight: 2.7
 lbs
Color:
Black 
UPC: 
663306215242 
Imported
Testimonies:
"Our US PeaceKeeper Gear bag is hanging in the garage. It holds all my grandchildren's sporting equipment & outside toys. They know where to find their toys & where to return them! Makes me a happy Grandma."
"Over the years, I have purchased the latest & the greatest range bags, holsters, pistol cases, slings, & backpacks. I own more than I can use at one time. US PeaceKeeper Gear Bag now houses my "not so" latest & greatest gear. LOL"
"My US PeaceKeeper Gear Bag holds all my hunting clothes & boots, both camo & blaze orange. More closet space! Happy wife, Happy Husband!"
gear bag
I like it so far
Seems like it will last me a long time but will see as time goes by after I have used it a few times.
People who bought this product, also bought